Year 3 - Willow Class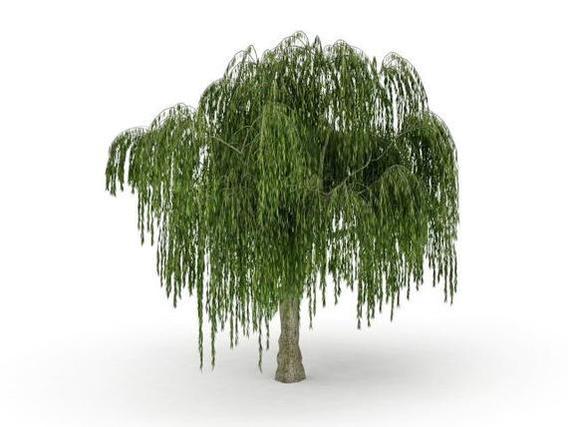 Welcome to Year 3 - Willow Class!

Who are the staff in Willow Class?
| | | |
| --- | --- | --- |
| Miss. Jermy - Class Teacher | Mrs. Palmer - Class Teacher | Mrs. Eley - LSA |
Introduction to Year 3 - Meeting the Teachers September 2022
Welcome Willow Class - 2022-23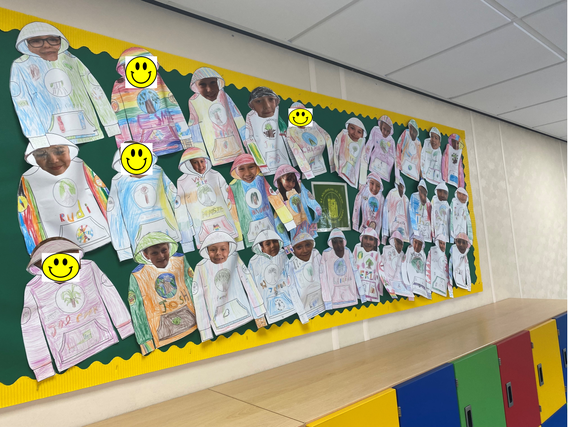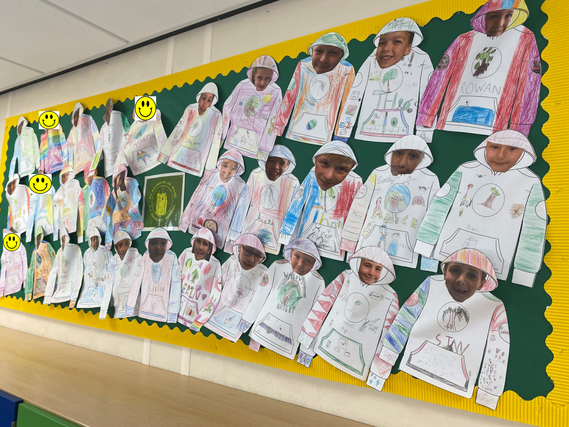 5.9.22 Term 1
Everyday items needed:
Water bottle

Fruit snack for break time

Reading book and homework diary
PE days are Tuesday and Thursday
Year 3 Curriculum
World Book Day March 2023
Term 4 Blue Abyss
Grab your wetsuit. We're going deep into an underwater world of incredible coral and mysterious sea creatures. Head to your local aquarium and learn about life in the ocean. Can you pick a favourite fish, plant or animal? What do real divers get up to below the surface? Create a fishy story about exploring an amazing underwater world. Time to go a little deeper into our seas. What are those bright lights in the distance? It's a group of bioluminescent sea creatures. Look closely and create a colourful, 3-D art exhibition when you rise to the surface. Flippers on? Snorkel ready? Let's head into the Blue Abyss.
Term 4 Blue Abyss Home Learning Project
Celebrating Term 3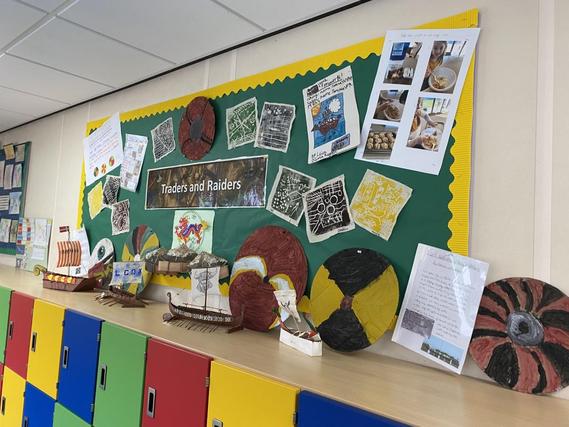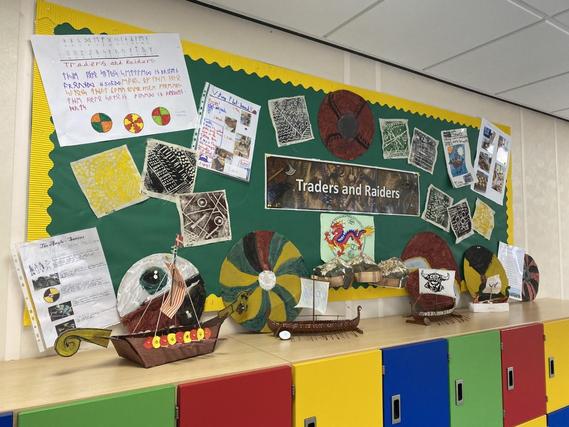 Term 3 Traders and Raiders
Big and strong, powerful and brave, the Saxons wave their battle axes and brandish their swords as they begin to invade Britain's shores. Sail back to the Dark Ages, where battles were rife and fear reigned. Find out about the lives of the Saxons, including how they lived and where they came from. Meet the bloodthirsty Vikings from Scandinavia – never before had such terror swept the land. Make a Saxon sword or a Viking brooch and decorate it with intricate patterns. Choose to be a Saxon or Viking and trade your crafty goods, but let's keep it cool. We don't want a fight breaking out. Are you ready to shine a light on the dangerous and deadly Dark Ages?
Computing - Saxon Shields
Term 3 Traders and Raiders Project Homework
Celebrating Term 2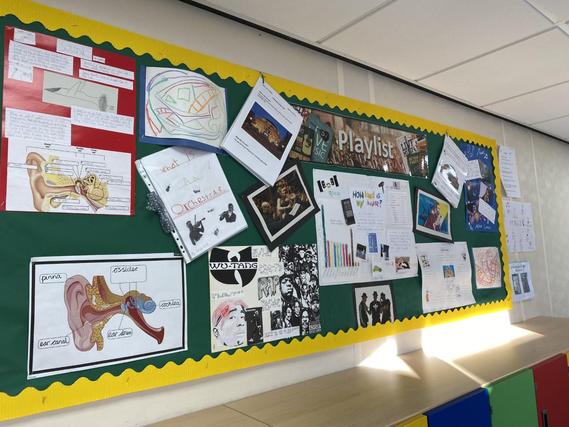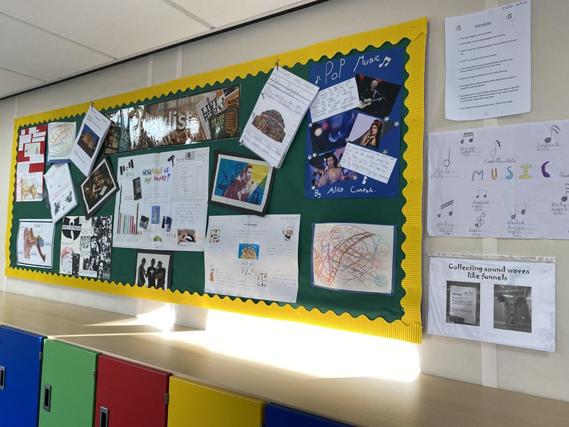 Term 2 - Playlist
What's that noise? A bash? A crash? A shake, a rattle or a low, bass hum? Which do you prefer – an acoustic singer or a booming brass band? A solitary voice singing sweetly and quietly or a magnificent choir lifting the roof? Take out your ear plugs as you journey through the valley of sound and find out about instruments, the sounds they make and how they are produced. Discover how sounds are made and which sounds travel the furthest. Can you hear me over there? Or do I need to TALK MORE LOUDLY?
Term 2 - Home learning project PLAYLIST
Celebrating Term 1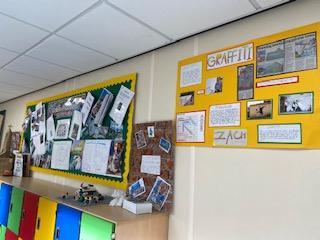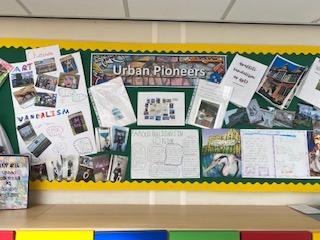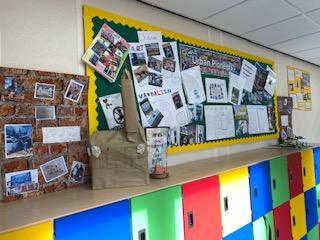 Term 1 - Urban Pioneers
Hop on the bus and take a trip downtown where the lights are bright, and every street has a story to tell. Explore with fresh eyes the art of the city, then capture a moment in time – perhaps a reflection on a building or a shadow passing by. Make a map of your home town and find out how things have changed. Has time changed town life for the better? How could you improve the urban environment? Maybe add more colour? More light? More things to do, or perhaps a plaza with a comfortable bench or two? Now light up the city with creations of your own – a statue, a light show, a monument or street art. The possibilities are endless. What will you choose? You're an urban pioneer, so get ready to go.
Term 1 Home learning project URBAN PIONEERS
Homework Expectations
Daily - Reading / Spelling Shed / Timestable Rockstar
Weekly - My Maths
Termly - Home learning project
Useful websites:
https://www.spellingshed.com
https://ttrockstars.com/
Accelerated reader log in page: https://ukhosted55.renlearn.co.uk/2240591/
Accelerated reader book finder: https://www.arbookfind.co.uk/
How do we reward the children's behaviour?
In Class 3 we remember to follow the 5 bees;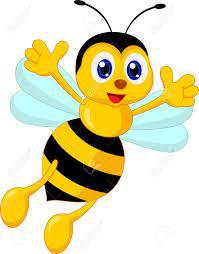 Be respectful
Be kind and gentle
Be careful
Be responsible
Be the best you can be
In PSHE we will been thinking about feelings and emotions and how these impact on our behaviour. We will be using The Zones of Regulation to describe and discuss our emotions. Please follow the links for more information.