Year 2 - Primrose Class
Welcome to Year 2 - Primrose Class!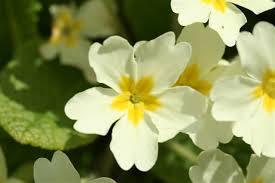 Who are the staff in Primrose Class?
| | |
| --- | --- |
| Mrs. Adams - Class Teacher | Mrs. Back - Class TA |
What are we learning about in term 4?
Dinosaur Planet
Watch out everyone – the dinosaurs are on the prowl. They're rampaging across the dusty earth, swishing their enormous tails and baring their fearsome teeth. Let's explore the Dinosaur Planet.
Imagine you're a palaeontologist (that's a scientist who studies bones and fossils). Dig deep and discover dazzling dinosaur facts. Create a dinosaur museum and invite visitors to see your awesome dinosaur artefacts. You could even do a dinosaur dance or produce some prehistoric percussion.
Which is your favourite dinosaur? The Tyrannosaurus, the Brachiosaurus or the Micropachycephalosaurus? Doyouthinkhesawus? Yes, he did. Run!
Life Long Ago Workshop
Life Long Ago Workshop
What did we learn about in term 3?
Moon Zoom
We have been busy learning about different materials, their properties and why we choose different materials for different purposes. We have found out about the history of space travel and the order of events to enable a human to travel into space. We wrote fact files about Yuri Garagin, the first human in space. We made our own space ships, looked at Earth from space and carried out science investigations into two different air propelled rockets.
What did we learn about in term 2?
Splendid Skies
What a great term for learning about the weather, we experienced so many different types of weather. We found lots of signs of Autumn and frequently had to empty the rain gauge because there was so much rain. We will have to check the rain gauges we made when we get back after the holiday. We made fantastic cloud art pictures, using the work of Berndnaut Smilde as inspiration. We looked at the globes and discussed why the countries near to the Equator are hottest.
Nature's Treasure Trail
What did we learn about in term 1?
Wriggle and Crawl
We went on a minibeast hunt and found lots of different creatures, we even found a newt in the pond. We brought our minibeasts back to class to sketch before setting them free. We found out how different creatures protect themselves from predators and looked at the life cycles of different minibeasts. We even made computer animations of the different life cycles. We added special effects and sound to our animations - you can see them below.
What does our curriculum look like?
In Year Two we have selected six topics that we hope will captivate the children's interests. Through cross-curricular teaching we will cover different areas of the curriculum in an exciting and engaging way. We begin a topic with something to hook the children in, this is called the "engage" stage. The children then "develop" their learning before presenting what they have been learning. This provides the children a context to share their work and we refer to this as the "express" stage. At the end of some topics we would like to invite you into school to showcase the children's learning. This will also be an opportunity for you to see the children's classroom and books.
These are the topics we will be covering this year:
Wriggle and Crawl
Splendid Skies
Moon Zoom
Dinosaur Planet
Paws, Claws and Whiskers
Movers and Shakers
English Resources
Additional and ongoing home learning includes:
Maths
Maths challenges and activities will be set for the children to complete on My Maths later in the academic year. If you need a reminder about your child's log in details please come and see us.
Please help your child to learn pairs of numbers that make 10 so that they can quickly be recalled. Then do the same for pairs of numbers to make 20. This work underpins much of our maths work in class. Consequently it is very important that this is constantly revisited and practised throughout the year.
Addition and subtraction of small numbers can be practised and reinforced by playing simple board games such as Snakes and Ladders using two or even three dice. Card games such as Pontoon or 'Making 21' also work well to support addition and counting on skills.
Also, please practise counting forward in jumps of 2, 5 and 10 to help learn the 2, 5 and 10 times tables. Then try counting back in jumps of 2, 5 and 10. Then do the same for the 3 and 4 times tables.
Reading
Please listen to your child read at home as much as possible and comment in their home reading records when you do so.
Please continue to read and enjoy lots of additional texts with your child. Reading and listening to a variety of different text types are so important not only to support your child's reading development but also their writing development.
Please see additional information regarding supporting your child with their reading skills, particulalry comprehension, in the section further down the page.
Spelling
The spelling lists document (attached below) includes a list of words for each week. These are words that we will practise reading and spelling during the week at school. You may wish to help your children to practise spelling these words at home .These are words that the children need to be able to spell as part of the Year 2 spelling curriculum.
How do we reward children in Primrose Class?
We believe in positive praise and always seek opportunities to reward the children. We always try to follow the "5 B's" which are:
Be Respectful
Be kind and gentle
Be Careful
Be responsible
Be the best you can be
| | | | |
| --- | --- | --- | --- |
| Blue circle (Mrs Kennedy reward) | Yellow circle (Busy bee) | Green circle (Good to go) | Orange circle (Stop and think) |
| Red circle (Consequence) | | | |
Useful websites/Apps or resources?
Here are some useful websites:
https://www.gov.uk/government/publications/phonics-screening-check-sample-materials-and-training-video
http://www.teachhandwriting.co.uk/index.html
https://www.gov.uk/government/uploads/system/uploads/attachment_data/file/439520/Sample_ks1_mathematics_paper1_arithmetic.pdf
https://www.gov.uk/government/uploads/system/uploads/attachment_data/file/439522/Sample_ks1_mathematics_paper2_reasoning.pdf
https://www.gov.uk/government/uploads/system/uploads/attachment_data/file/439482/Sample_ks1_Englishreading_paper1_promptanswerbooket.pdf
https://www.gov.uk/government/uploads/system/uploads/attachment_data/file/439489/Sample_ks1_Englishreading_paper2_readingbooklet.pdf
https://www.gov.uk/government/uploads/system/uploads/attachment_data/file/439485/Sample_ks1_Englishreading_paper2_answerbooklet.pdf