Year 1 - Bluebell Class
Welcome to Year 1 - Bluebell Class!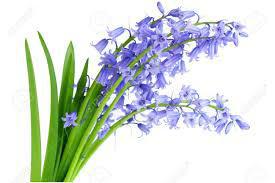 Who are the staff in Bluebell Class?

| | |
| --- | --- |
| Mrs. Ives - Class Teacher | Mrs. Jeffries - Class TA |
Wishing you a very smiley and warm welcome to Year 1!
On our class page you will find general information about the class; links to resources and homework tasks and an overview of the learning taking place in school. If you need to contact me please do this through the office.
Welcome to Year 1 Presentation
What are we learning in Term 3?
Our topic this term is Moon Zoom!
CRASH! What's that in the playground? Let's go outside and take a look. Stand back everyone – it looks like a UFO has crash landed. Find out who might have landed by exploring the craft and investigating scattered scientific specimens. Create a 'Welcome to Earth' box for an alien explorer. What can you put in it to help explain what life is like on our planet?
Would you like to be an astronaut? You'll need a pretty sturdy spacecraft if you do. Start off small by making an air-propelled rocket. How far can you make it travel? Find out the names of the planets. There's Mercury, Neptune, Mars and – do you know any others? Then, an alien is found. Can you help get him home? It's got the experts in a right kerfuffle. Professor Pong doesn't know what to do. Are you ready for take off Year 1? Hold tight. 5, 4, 3, 2, 1… LIFT OFF!
In DT, we will be making a spacecraft; exploring how to make it stiffer, stronger and more stable.
in Science, we will be exploring a range of objects, the materials used to make them and their properties.
In Computing, we will be learning the different purposes of technology and how we can create algorithms to control them.
Moon Zoom - Hook - Spaceship crash landing!
What does our weekly timetable look like?
What does our classroom look like?

What does the curriculum look like in Year 1?
What homework is given in Year 1?
At the beginning of each term the children will have their homework sent home in their home learning book. Inside the book will be a variety of cross curricula activities linked to the current topic. The children are welcome to complete one activity or as many as they would like and evidence their learning in their book. Homework is then due in in the final week of each term and will be returned to them at the start of the following term with new homework as well as feedback of what they had achieved in the previous term.
Ideally the children will also be reading daily or as often as possible, as this will have a positive impact on other areas including phonics, comprehension, spoken language and spelling. Please record when your child has read in their reading record book.
How do we reward children in Bluebell Class?
We believe in positive praise and always seek opportunities to reward the children. The children start the day on the "sunflower" and if they do something special they are rewarded by being put onto the "honey pot". They then receive a sticker and share their good work with the class.

Special Award

Start of the Day


A reminder for
sad behaviour

Repeated sad
behaviour and a visit to Mrs Kemp
Reading Maths Workshop KS1
Pictures of fluency
Pictures of fluency
List of sounds and game ideas to practise phonics at home
Useful websites/Apps or resources?
Here are some useful websites:
Here are some useful resources:
Examples of our cursive letter formation and letter families: