Year 2 - Primrose Class
Welcome to Year 2 - Primrose Class!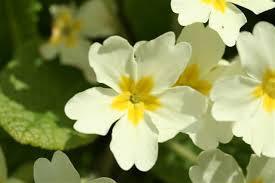 Who are the staff in Primrose Class?
| | | | |
| --- | --- | --- | --- |
| Mr Ford - Class Teacher | Mrs. Back - Class TA | Mrs Redfern - Class LSA | Mrs Moon - Class LSA |
What does our weekly timetable look like?
What does the curriculum look like in Year 2?
What does our curriculum look like?
In Year Two we have selected six topics that we hope will captivate the children's interests. Through cross-curricular teaching we will cover different areas of the curriculum in an exciting and engaging way. We begin a topic with something to hook the children in, this is called the "engage" stage. The children then "develop" their learning before presenting what they have been learning. This provides the children a context to share their work and we refer to this as the "express" stage. At the end of some topics we would like to invite you into school to showcase the children's learning. This will also be an opportunity for you to see the children's classroom and books.
These are the topics we will be covering this year:
Wriggle and Crawl
Movers and Shakers
Towers, Tunnels and Turrets
Land Ahoy!
Beachcombers
The Scented Garden
How do we reward children in Primrose Class?
We believe in positive praise and always seek opportunities to reward the children when they are showing the school values of Courage, Kindness, Resilience, Honesty and Being the Best they Can Be.
In class, we have adapted a 'traffic light' system, which the children are familiar with. See below for more details.
| | | | |
| --- | --- | --- | --- |
| Blue circle (Mrs Kennedy or Mr Neal reward) | Yellow circle (Busy bee) | Green circle (Good to go) | Orange circle (Stop and think) |
| Red circle (Consequence) | | | |