Term 5 & 6
Allotment
Topic
Let's grow. A crispy carrot, a luscious lettuce or a tasty tomato. Dig deep and put your back into it, making your own tubs and planters and nurturing your greens. Harvest your crops and make soups and dishes of seasonal foods that taste delicious. Learn about farms and where food comes from, writing reports on worldwide produce. Discover which allotments are closest to your school, and open the door to the secret garden. Then establish a farmers' market, harvesting your crops and selling local produce. Include garden crafts and work out your prices. Be sure to make a profit, not a loss. After all that hard work, have your fingers gone green?
To enhance the children's learning experience, we hope to be able to arrange a visit appropriate to this topic. More details will follow.
The Learning Organiser for this topic this posted below. This details for key learning and the foci for our activities this term.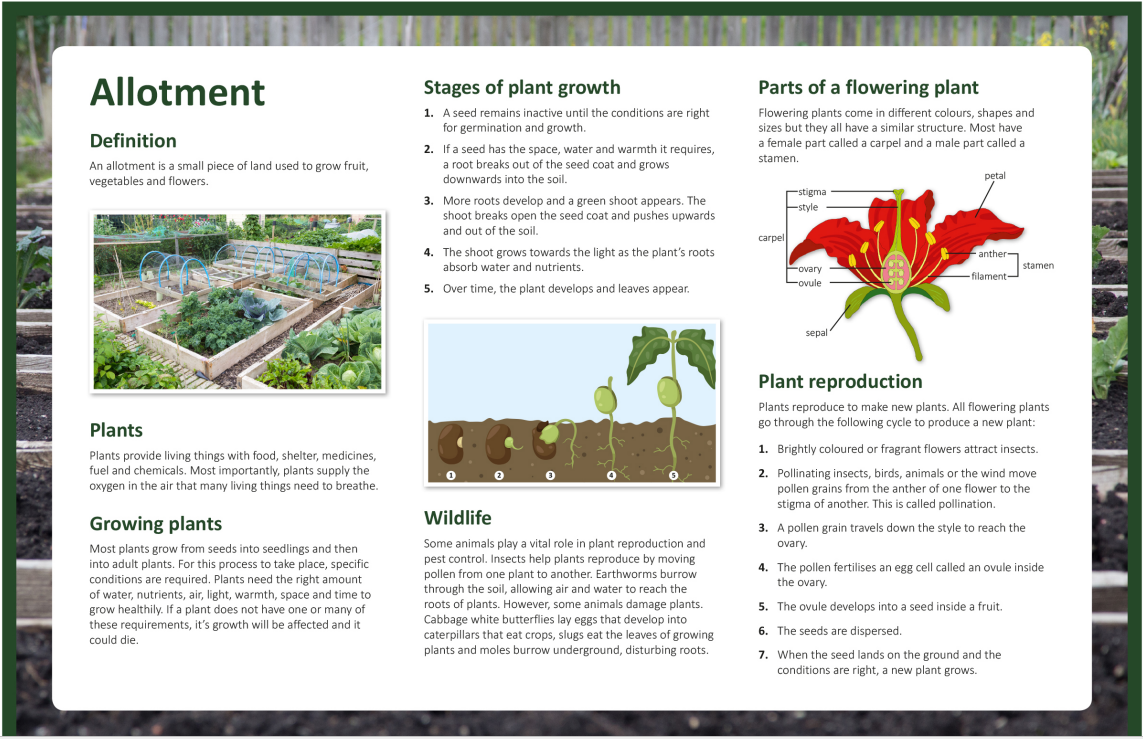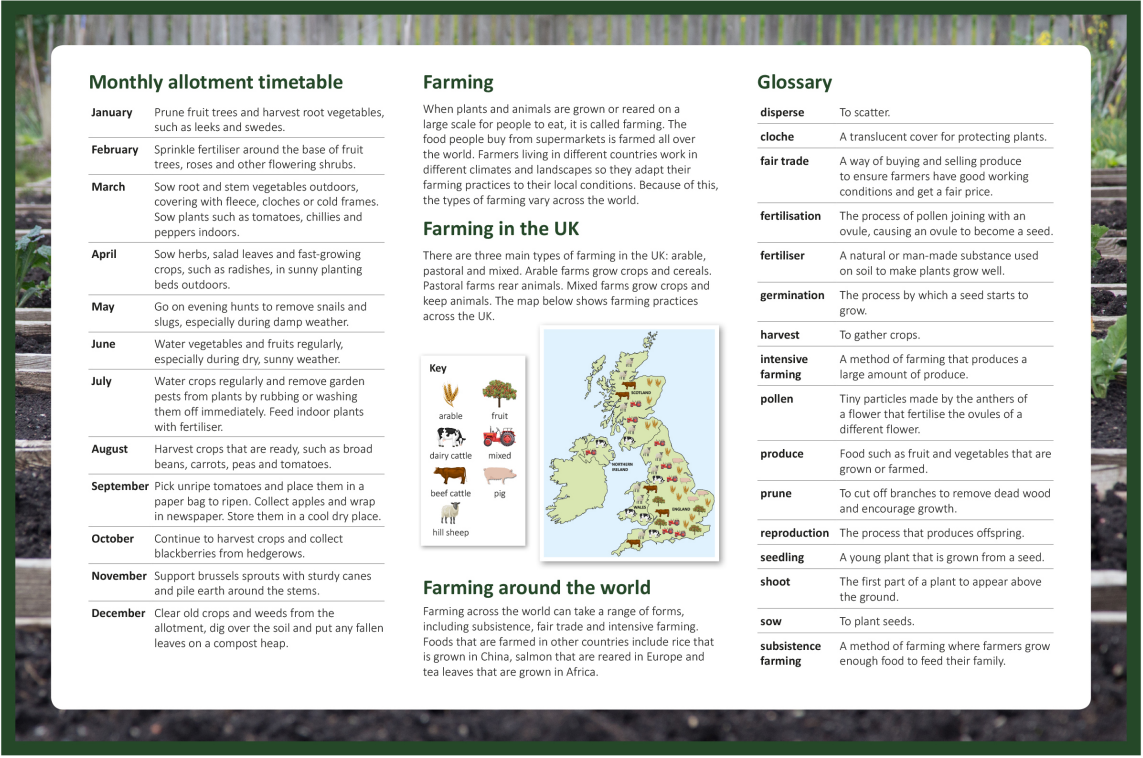 MATHS
During Terms 5 & 6, our studies concentrate on fractions, decimals and percentages; area perimeter and volume; statistics and shape.
ENGLISH
'Skellig' by David Almond will form the basis of our whole class reading sessions in terms 5 and 6.
Our writing lessons will cover both fiction and non-fiction writing skills; fictional writing sessions will focus on style and vocabulary, and our non-fiction writing will look at presenting information. .
R.E.
Our thinking and discussion this term will centre around the key question; Kingdom of God: What kind of king is Jesus?
P.E
P.E days this term are to be confirmed.
HEARTSMART