Our Christian Vision and Ethos
A Place to Belong, A Place to Grow
Following the loving example of Jesus Christ, we work together to ensure that everyone in our school family is the best they can be through our aspirational and inclusive environment.
We embody gratitude, ensuring all have the building blocks to be happy, confident, responsible individuals - successful now and equipped for the future.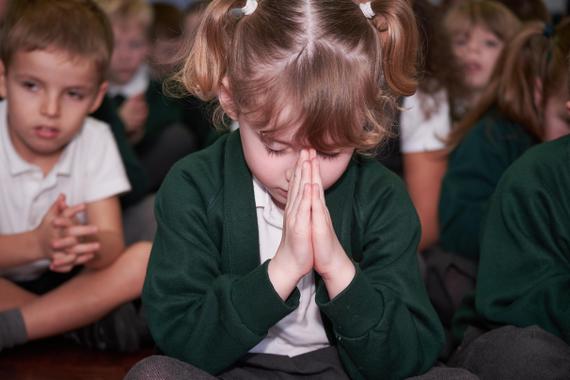 The Parable of the Two Builders
24 "Therefore everyone who hears these words of mine and puts them into practice is like a wise man who built his house on the rock. 25 The rain came down, the streams rose, and the winds blew and beat against that house; yet it did not fall, because it had its foundation on the rock. 26 But everyone who hears these words of mine and does not put them into practice is like a foolish man who built his house on sand. 27 The rain came down, the streams rose, and the winds blew and beat against that house, and it fell with a great crash."
Matthew 7: 24-27 (New International Version)
We believe that this Bible narrative represents our school because, like the house that is built on strong foundations, we will teach our children that character growth will be the firm foundations that will enable them to succeed both now and in their futures.
They will embody our Christian values of Courage, Honesty, Kindness and Resilience, and Being the best they can be. These foundations will provide the stability and strength, the 'solid rock', they need to achieve, to succeed and to be people of integrity and kindness.
Our Curriculum will equip our children with learning that will weather the storm – a curriculum that gives them knowledge, so they are able to engage in thought and form opinions and ideas. A curriculum that puts equal emphasis on their responsibility in the learning process and insists that they work hard and develop a strong work ethic, because this will ensure they are ready for the next steps in their lives. A curriculum that builds on what they know, is inspiring and engaging, challenging and ambitious so that they are keen and resilient learners.
Our children learn deferred gratification - taking the easy option in the now, 'building on the sand' doesn't bring long-lasting success. Like the wise builder, our children will feel pride in their achievements, knowing that, while the labour was hard and at times challenging, it makes the end result so much more rewarding. And just as the builder shares their home, our children will learn that being kind and compassionate creates a space where everyone belongs.
Every aspect of school life is underpinned by our Christian vision and values.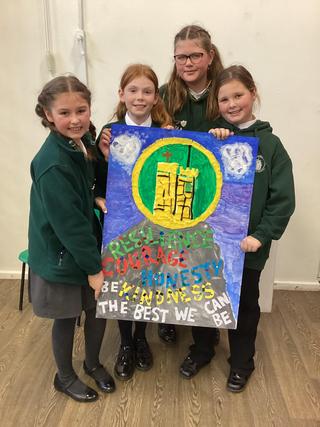 Building on Solid Foundations by our Christian Ambassadors
Our Christian Values
Working together to be the best we can be through:
Courage
Resilience
Honesty
Kindness
Please click on the links below to view our Collective Worship Policy & latest SIAMS Report.
Key Documents